7th Workshop on the Representation and Processing of Sign Languages:
Corpus Mining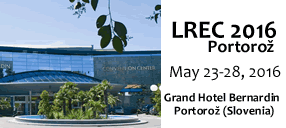 REGISTRATION FEES
Details on registration fees as well as the registration process can be found here: If you do not register for the main conference, the workshop registration fee is 170 EUR (90 EUR for students).
Online registration is available until May 6th. After that date, on-site registration is still possible.